Medical Intuitive and Alternative Medical Treatments offer a divine methodology when conventional medicine fails or when you want to explore drug-free alternative healing methods.
Intuitive Healing: A Path to Wellness
When chronic pain and chronic illnesses are slow to resolve or difficult to manage with conventional medical treatment, intuitive healing offers an alternative path to wellness. Medical Intuitive & Energy Healer, Jane Fecteau can help you regain health, balance, and vitality through her divine gift of gentle, healing energy.
Imagine Yourself with Renewed Health
Jane's intuitive healing abilities enable her to connect with your body's energy field and discern imbalances that affect your overall health and wellbeing. She is guided to make adjustments that will lead your body back to wellness. The result is abiding health and resilience where there was once illness and pain.
The depth and breadth of Jane's work is outlined in various testimonials which she continues to receive throughout her many years of practice.
Wherever you are in your healing journey, Jane is here to care for you.

Healing Services with Jane Fecteau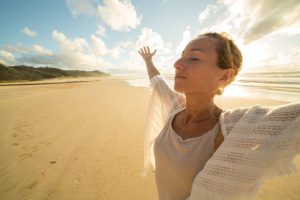 Distance Healing
Session
The concept of remote healing may be foreign to some; however, because energy is not restricted to space and time, healing energy may easily be sent long distance. You may feel tingling sensations as your system responds to the healing information being received, and you should experience tangible improvement. 
45 Minute Distance Healing Session $350
Life Path 
Session
If you are struggling with issues related to career changes, relationships, life transitions, or other areas, imbalances in your energy field may be contributing to a lack of movement in these areas. During a Life Path Session, Jane is able to influence the energy around a situation or issue and place you in a better position to move forward in balance to the next area of your life.
60 Minute Distance Life Path  Session $450